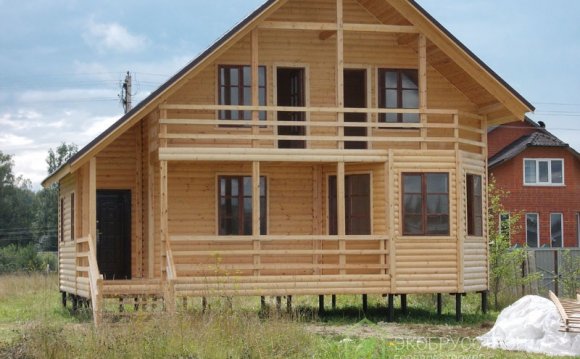 Brew House On Credit

Home Street is happy to offer its customers the possibility of building wooden houses on credit.
Although the construction of a wooden house takes place in several time-delayed phases, it is still a cost-effective activity. If you are not fully prepared for the construction of the finances at this moment, we offer a great opportunity to start construction without delaying the case for years.
Modalities for the construction of a house on credit:
On the phone or in one of our offices, you agree on the cost of the order and the amount of the initial contribution.
Our phone officer will contact you with the credit manager to fill the bank profile.
For 15 to 60 minutes, you will be informed about the approval of eight leading banks.
Our credit manager will offer better credit terms from the approved. If a few banks approve, the credit manager will help you select the most profitable credit program.
You're telling me, at what time and place it's gonna be convenient for a courier to come up to sign a credit card.
The courier is coming to see you, and you're signing a credit card.
We're building a house for you.
If you decided to order a house from the womb, a house from the brushe, a bath in our firm.
Our offices : The Costrom Region, Chuchloma, Oct., D.40a
Time of work: 8 a.m. to 6 p.m. Monday to Friday (for other hours and days of visit to the office)
Office in Moscow: Prospect of Peace, D.101B, Building 1. No weekends.
The banks are working with us and trust us:
Distributed questions on credit and their replies:
Question: Do we have to go to the bank?
Answer: Don't go to the bank, the courier will come to you to sign the credit card.
Question: Is there a need for further details?
Answer: No reference. The main thing is a passport. It would also be desirable to have the choice of either driver ' s rights or foreign passports or a pension insurance certificate.
Question: What requirements for the borrower?
Answer: At least 21 years of age, Russian passport, client must work in the last place of work for at least 3 months.


Share this Post