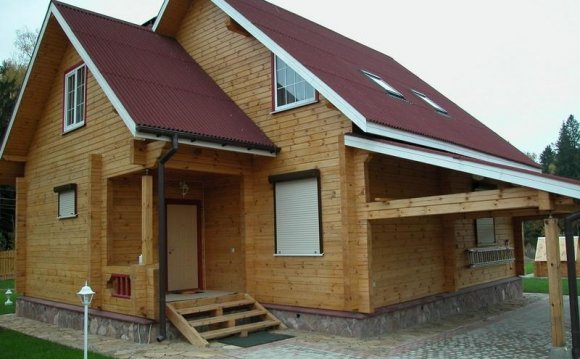 Brush Houses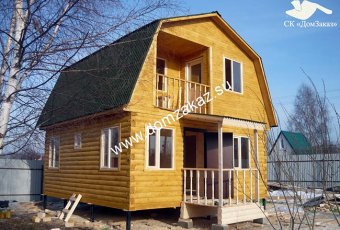 Despite the wide variety of construction materials presented on the market, none of them combine the quality of heat, cozy, natural beauty, pleasant aromat and greenness, which are natural. That is why many are seeking to buy cheap houses from a brushe in a ready form or to build a cottage under the key of resorting to a construction company. When you come to us, you will be able to build your dreams because you will be assisted by experienced, competent and skilled professionals in our company.
The construction of brushe houses is generally divided into two major stages. The first is the laying of a foundation from concrete, concrete blocks, or vintages. Our specialists are undertaking all necessary measurements, computing necessary and possible loads, making the right choice of the foundation, which will be a solid basis for future construction. Phase two is the direct construction of the building.
For blood in a brush house You can use a metal turtle, ondulin, a flexible turtle. We do not recommend saving at this stage, because the quality roof is a guarantee of the reliability and durability of your housing. Depending on the client ' s desire, windows and doors may be from a natural mass or a metal-oplast.
The worn houses have several undeniable advantages:
- No risk of deformation due to landing. The quality treatment of the brushe ensures the strength and preservation of the form of all construction.
- The design features of the brushe buildings prevent sludge and prevent the possibility of moisture scattering in the intervening seal.
- Compressed construction time
- High thermal insulation properties. As a result, the bruising is always warm and cozy, and the owner can save for heating during the winter.
- cheap home under the key of the brushe. No costly separation. The natural beauty of the natural mass creates truly original interior interfaces and exterries. The lack of internal and external separation of the building is another possibility of economy.
What is the bruise? This is one type of sawnwood with a thickness exceeding 100 mm. Depending on the purpose of the material, different thicknesses can be found. The house for round-trip housing is better to build a thickness of 150 mm from the brushe to ensure good thermal insulation of the room. In the event of the construction of a long-distance cottage for seasonal residence, a bruise of 100 mm would be appropriate, which would significantly reduce the cost of the project.
Share this Post