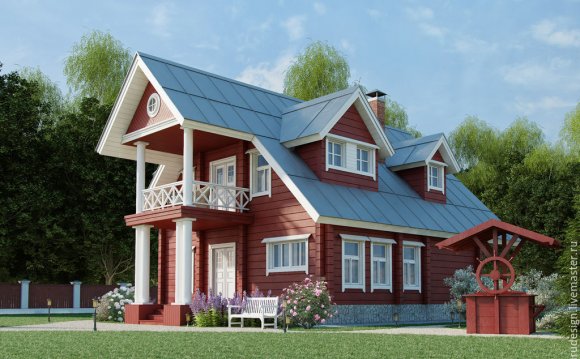 Wooden Houses Feedback
They've been looking for a firm that can trust the building. The choice fell on Lescon. The contract was signed in February, and the place started to be cooked. The foundation began at the end of April. It was fast and in our view qualitative. In six days, the foundation was clamped. Three weeks of foundation has gained strength. Two more weeks later, the material came in, but not the walls, but the trail and the hint. We've been waiting for two more weeks, and now it's happiness, a machine with a wall set has arrived. The house was set up pretty fast and qualitatively. Thank you for your work.
Today, on 18 March, under the roof of our house, we are very happy to do everything quickly and carefully. The material was brought in by the builders at that time and was ready to begin work immediately. Twenty-four houses were built in 17 days. Special thanks to our slave Igor has explained everything clearly and profitably. It's a very good and cohesive team. Thank you so much!
I've already taken the LESCON company! They built a house next door. That's when I got hit by the speed with which they built the house. They used all modern technologies in construction, worked in a coherent and fast way. I waited a year to see if anything happened to the neighbor's house. One year later, he went to this company. I don't know much about this, so I trusted them blindly. Construction also started pretty fast, I went to the company on Tuesday, and since Monday, it's been a wave of work. Worked fast and well. Always looked at my comments. In my surprise, work was done before the deadline, I didn't expect that. I was happy with the result. Everything has been done safely, carefully and most beautifully.
Share this Post