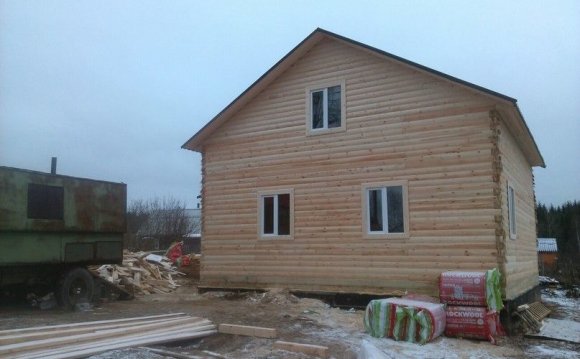 Construction Of Bare Houses
First day of winter!
You can finally build!
Friends, congratulations on the opening of the winter construction season. We are sincerely happy for those who have made a wise decision to build now rather than wait for a lucrative and causal summer, when the usual prices of construction materials are raised, the builders in panic are trying to defeat the "all Zayers", and the risk of destroying the materials is great.
The rainy summer of 2015 will be remembered for a long time, when there was a shortage of quality lumber and many suppliers actively speculated on it, wood bleachers and all possible means to remove moulds were treated as hot plumbs from the shops, and weekly simplicity was created.
By choosing to build the winter time of the year, not only do you avoid the problems listed above, but also receive the undeniable benefits of quality material from the winter forest, lack of turns on suppliers and discounts they provide. Work with an ancient winter is a pleasure: it is easy to process, is foreseeable in the process of landing and drying, and there is no risk of being defeated by staining mushrooms.
There would seem to be many other problems in winter: cold, short day, difficult travel. And the foundation? Calm down. It's easy to decide. The additional costs are successfully offset by the same discounts and the short day is offset by a lack of turns. If we take into account the May price take-off, the winter construction is a very beneficial activity. Besides, in the summer, you will be free to rest and use your plot, the occupation of the territory by construction and construction materials will end by the beginning of the vacation season.
PSS Service will take over all construction-related issues, which will allow you to live your usual way of life without distracting from what you really care about.
Share this Post