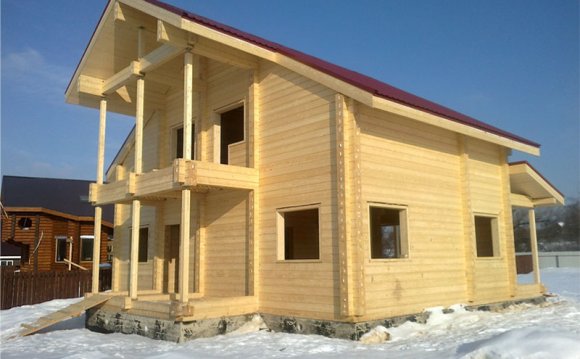 Construction Of Wooden Kiro Houses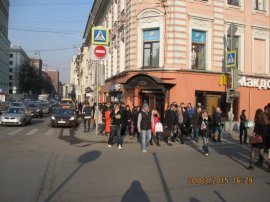 My Moscow New Tag. I think everyone has her own Moscow. Since 2003, I have been going on a regular basis several times a year... and I've been changing, building, getting new. ♪ ♪ My fate has taken me to different corners of this city. And they were all nice and interesting to me, so I'll start with the Blade Street, I think it's the Moscow street. ♪
Two weeks, I worked at a real estate agency... ♪ In the mornings, just as these people walked out of the pond subway and quickly along with the general flow of the people, ran to develop a new profession. ♪
But unfortunately, or for joy, I didn't get the "cool manager" from me. But I met nice people. I also fell in love with Moscow once and for all! It's like it's from the 19th century. ♪ I was walking past McDonalds "in the corner" of the block two, probably turning into a quiet courtyard where I think it's been left since the 1950s... not in the sense of omission, but the doors of the house and the bench and even the clumb in the yard weren't our time.
But that's not the point, but the main thing is to get out of the yard and look the other way, you see the old houses or rather the siege... I thought that the window might at any time be Natasha Rostov or another girl starting the 19th century. ♪ But alas, there were expensive inoculations outside the houses and more office workers were looking out of windows. What are the alleys? And names, interesting... ♪ Later, I used to go out with friends in the clean ponds, and then go out the alleys... for sure it wasn't for Moscow, but for the late guests of the capital. ♪ We'll have to take a tour next to the Butcher. ♪ I don't know much about those wonderful buildings, historical, brown, Moscow. ♪ My eldest daughter was on this tour, saying that it's just to go out and watch the dents, not to be worth it, but when you're 2-poor, it's a certain route that you never knew! That's interesting!
One street story
The street of the Mudzkaya appeared in the fifteenth century. Then Ivan III was placed outside Chinatown by the Church of the Holy Bogodica. On the street, since the 18th century, there's an active construction of lacquers, butchers sit here. The growing slobud was called the Bladder.
The main street was first named Frolovsky (in honor of the Church of Flora and Lavra, located there), then renamed the Evplovsky (in the honour of the Church of St. Euplas). Both temples, unfortunately, no longer. They were demolished in the 1930s. Since the 18th century, the street has become the Butcher. By the beginning of the seventeenth century, meat trade had moved to the Earth ' s Wall, and it was closed soon. But the street was still the Butcher.
Share this Post