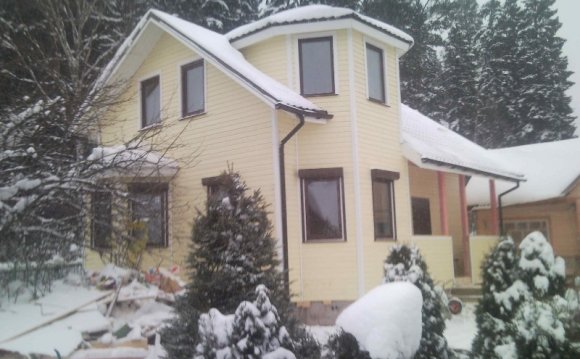 Brew House Under The Key
In the catalogue, you can see the construction of houses from a simple and profiled brushe with 150x150 mm. The walls of such a bruise shall not be measured at a temperature below -50 degrees, and shall provide comfort in the winter of the year in the SPB and Leningrad region. With the proper separation and operation of the cut, the wooden house will serve you for years.
Why are our homes from the brushes safe and cheap:
· Quality of material - The bruise is made from the woods of the northern species, it has a high density and the lowest moisture content, which will result in the prepared cut being reduced.
· The optimum flow is, during the design phase of the cut, we take into account the amount of the necessary material - where the design node in which the lags (sex and cuts) are to be used, we recognize the length of the stroil board. Reductions in material consumption due to calibre optimization make the cut from the brushes inexpensive quality.
· The individual approach - our managers will help you set up a cut project and calculate its cost on your wishes free of charge. You don't have to come to our office, You can contact us by phone or e-mail.
· Quality control - The construction is carried out by experienced carpentry brigades, the work is led by the Chief Brigade, and the architectural and construction oversight is the responsibility of the Pro-Rab, who is always in contact with the Senior Brigade and the employer, and will respond to emerging production issues as necessary.
· Energy conservation The wooden house warms faster than stone and holds heat longer, which reduces the energy cost of heat.
What kind of brushe to build a house?
Brew houses are built according to different technologies, different characteristics. Our company is offering to build a simple and profiled brushe with a warm corner.
The cut from the simple bruise is not used by the buoyancy of the natural humidity of the different sections (100x150, 150x150, 150x200 mm), the standard length of 6 m. The walls of the cut require the stitching of the slice outside and inside, in the end, the house is nothing different from the carcass.
The advantages of building from a simple brushe at a low price of the cut itself, then you have a rich sample of separation material, a solid natural material that will last more than 50 years.
Share this Post