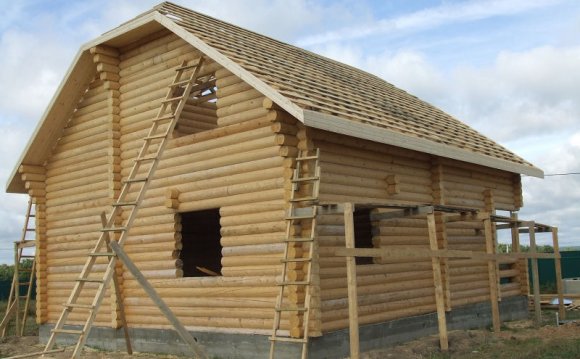 Wooden Prices
FOLLOW-UP COUNCIL
Before turning to specialists, please answer the following questions:
1. I want a house, a bath, a guest house, a guest house? We need to emphasize. What do I even want?
2. Dimensions of my wanting in metres? What rooms (functional assignment) should be and what is the net area / size?
3. What is the net height of the ceiling I want?
4. What sizes of the window and doors do I want? Where will they be?
5. What thickness do I want walls? Will it be a laphet or a round log?
6. What kind of wood is my building? Son, cadre, leaflet. We don't regret it from the red tree.
7. Type of shirt, respectively, Norwegian (lafet), Canadian (from round log), Russian shirt. It depends on your preferences.
8. A full second floor or a mansard type?
These are basic questions, without answering which it is very difficult to complete even a rough estimate. Household costs or baths. All the details are clear on our way with you.
How much is it?
In our amazing country, everyone cares about how much is it worth? People often ignore the quality of the shirt, the qualification of the carpenters, the quality of the forest, and nothing else. That's all. And then, when people get caught up in the building at a low price on the start, they realize that the construction budget is disproportionately increasing every day because of the poor quality of work. There's a huge possibility that you'll get tired of building and change a lot of brigades before you build your dream house. Will it be your dream house? Think and make the right choice for professionals.
We're not saying that we're the best carpenters in this country or in the world, we're just taking on commitments and doing them to the end, we're just doing our business and our soul.
We are not going to justify why we have such prices, we know exactly how much good work is worth, so we offer you the following options for cooperation:
The value of work per Canadian or Russian shirt is 15,000 roubles per cubic metre of material (in row 28-32 cm in diameter) in the product.
The Norwegian shirt price is 18,000 roubles per cubic metres of material (200 mm thick) in the product.
The price for cubic metres includes:
+ Manufacture of a cut (preparation of laphate or spicy ribs by electrobank, or scobel, rubber and paz) + material;
+ separation of windows and door lanes, preparation for the installation of window and door blocks: pure thorac, staircase, braces or well;
+ net roller of all angle output: direct or figure according to the project;
Share this Post